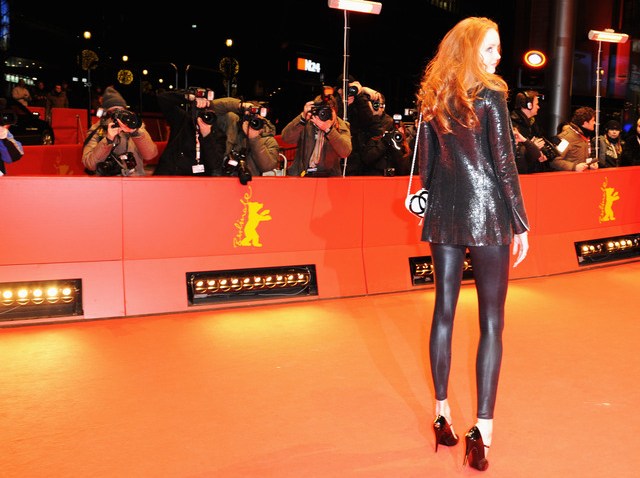 GET A LEG UP: Leggings are far from gone this season (remember jeggings and the DVF leopard print wonders we posted about not so long ago?) and are seriously back with a vengeance. While more luxe blends - like merino and cashmere - are big, we prefer the sculpted equestrian-inspired pairs, like these Merino Wool pair from Helmut Lang. Find these and a great deal of spandex at Saks Fifth Avenue, in Greenwich and Stamford.
SHHHH.. it's a secret, but we like to poke our heads in at the discount department store Syms on the Berlin Turnpike to see what kind of hidden treasures we can uncover. Most recently? Marc by Marc Jacobs dresses for under $50 and tons of Missoni (bikinis, lingerie, and sweaters) and Vera Wang Lavender Label for under $100. But as it goes for all good secret finds, this won't last for long!

TONGUE IN CHEEK: Want This may have the bad habit of engaging in a bit of snarky commentary here and there but we can't touch Hamden native Lawrence Dorfman, author of The Snark Handbook: A Reference Guide to Verbal Sparring. Find him at the Owl Shop in New Haven tomorrow, where he'll sign copies of his book and potentially humor you with some witty banter. Maybe.
Got a tip? E-mail us: WantThis@NBCConnecticut.com
Got Twitter? Follow us @WantThisCT.