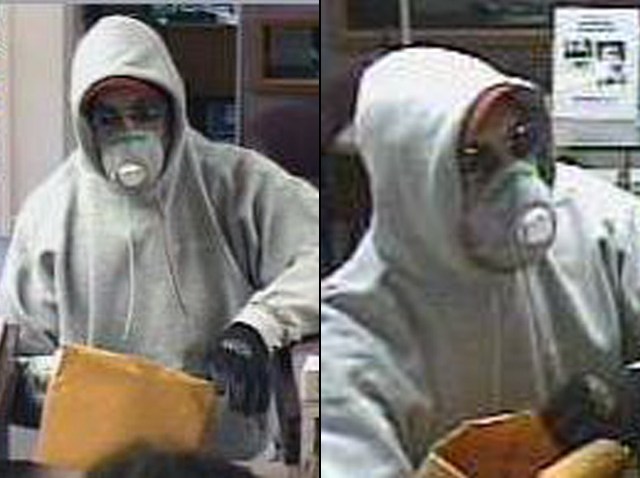 A man who appeared to be dressed to fumigate robbed a bank in Somers on Wednesday morning, police said.
The man walked into Rockville Bank, 612 Main St., at 11:40 a.m. on Wednesday, wearing what looks like a gas mask, sunglasses, a baseball hat and a hooded sweatshirt. He approached a teller, implied that he had a weapon and demanded cash, police said.
The teller handed over cash and the man fled in a green Mercury Mountaineer east on Rte. 190 toward Stafford.
Troopers recovered evidence at the scene and obtained photos of the oddly dressed robber from security surveillance footage. Now they are looking for help to find him.
Troopers are asking anyone who might have seen this man or vehicle in the area of Rockville Bank or anyone who has information regarding the investigation to call the Connecticut State Police Troop C in Tolland at 860-896-3200 or Text a tip.