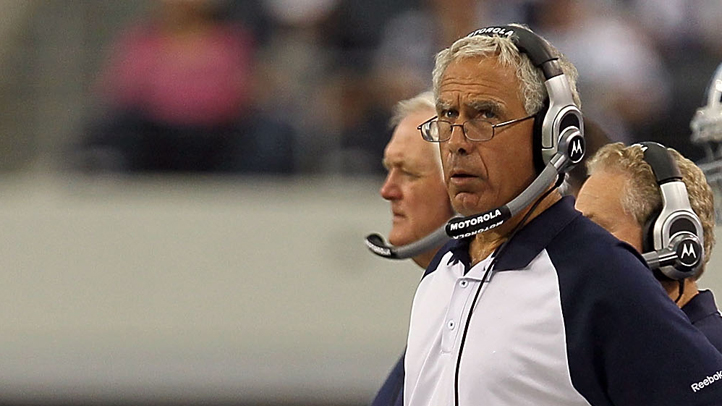 UConn football coach Paul Pasqualoni has taken his show on the road. It's not your run-of-the-mill recruiting trip, though it serves the same purpose and reaches a much wider audience. Pasqualoni made appearances all over the ESPN networks on Monday, and even had time to chat with ESPN.com's Big East blog and its readers.

Not surprisingly, it didn't take long for the questions to turn to the Huskies offense, which enters the season with plenty of questions -- finding a starting quarterback and depth at running back and wide receiver chief among them.
Kevin in Danbury, Conn.: Over the past several years, the offensive air attack has been needing a spark. Do you plan on changing the scheme in your first year and bring some more energy to the passing game, or do you intend to go for a more rushing oriented offense?

Pasqualoni: We've got to be able to utilize the skills of the QB, once we establish who that is. Our philosophy is if we can run the ball well, that will help us throw the ball well. Often times if you're a good running team, it helps you with coverage on the outside. That's what we'll try to do.
It's a swell philosophy except that it doesn't work against good defenses. They know you can't throw, so they play to stop the run. Which puts you in 2nd and long or 3rd and long, situations that favor -- you guessed it -- the defense. But we know what Pasqualoni is saying. Ideally, there would be balance between the rushing and air attacks, but history is full of teams that used the run to set up the pass.

The potential problem for the 2011 Huskies is that they'll have an unproven QB (as soon as they decide on him), and the 2010 Big East Offensive Player of the Year, RB Jordan Todman, is now a member of the San Diego Chargers.

Which leads us to the next ESPN.com chat question…
Chris in Wallingford, Conn.: Would you be opposed to using multiple QBs to take advantage of each player's unique skill set, or would you prefer one QB to take the majority of snaps?

Pasqualoni: We would prefer to settle on one, but we will utilize the special talents of any player we have. So if we settle on one and there is something special that another can do, we will certainly entertain that package.
Translation: "At this point in the proceedings, we're not ruling out anything." And there's certainly nothing wrong with that strategy.

You can watch Pasqualoni's appearance on ESPN's First Take below: