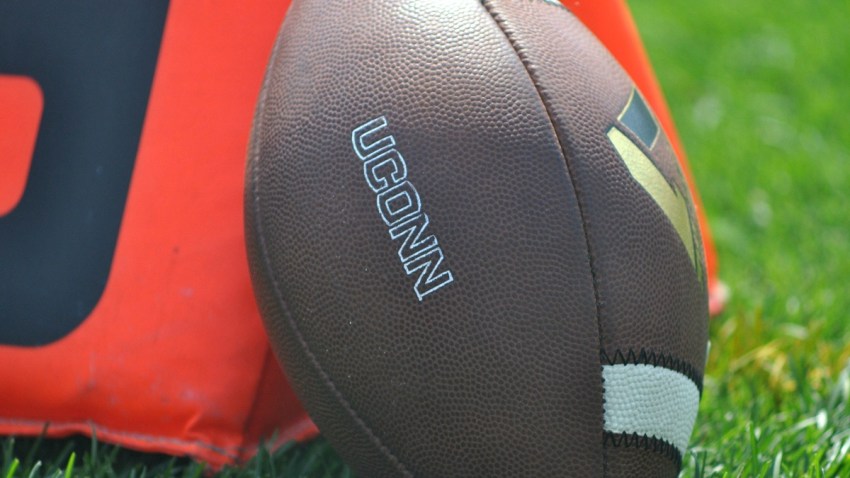 The plan was for Tim Boyle to redshirt the 2014 season. He was thrust into the lineup as a freshman in 2013, five games into a season that had already been lost. The results were predictably disastrous. But first-year coach Bob Diaco wanted to bring Boyle along slowly, a luxury he had with Casey Cochran and Chandler Whitmer ahead of him on the depth chart.

But that all changed when Cochran retired from football earlier this month. Boyle was elevated to No. 2 quarterback and saw action in last Saturday's loss to Boise State. And while his numbers don't jump off the page -- 6-of-9 for 33 yards, no touchdowns and no interceptions -- there are reasons for optimism, and most of them came during the Huskies' final offensive drive when Boyle was able to move the ball down the field.

"It gave me a lot of confidence," Boyle said afterward, via the New Haven Register. "I know it wasn't their starting defense but any time you play a Boise State team their backups aren't going to be a bad backup group so it definitely gave me confidence in my leadership ability because I definitely was in control of that series. It was slower this year than it was last year for me, it came to be a lot easier. Seeing defenses, getting the play call in, the substitutions and all that kind of stuff. It was definitely s confidence booster for the next couple of games and I want to keep building on it."

Boyle admitted that his freshmen season was a whirlwind that extended beyond football to to everything regular freshman have to deal with too.

"Being a true freshman coming in and four weeks in college of still trying to know where my classes are, figuring out what book is for what class and trying to learn an offense and manage an offensive line where the oldest guy was 23/24 years old so I think the big picture scared me last year," Boyle told the Register. "I just had to let the game come to me, take a deep breath and everything is going to work out."

Boyle now has a year under his belt and is becoming more comfortable in the offense, which will hopefully translate into more consistency on the field.

"I think it was more confidence in myself, I knew I could do it but it is unfortunate it wasn't being done on the field," Boyle said to the Register. "The ball is definitely coming out a lot easier this year, I am not forcing anything and that has worked well for me."

The Huskies are still 1-2 and a long way from the 2010 team that won the Big East and played in the Fiesta Bowl. But for the first time in a long time it appears UConn has a plan. And that's a good start.