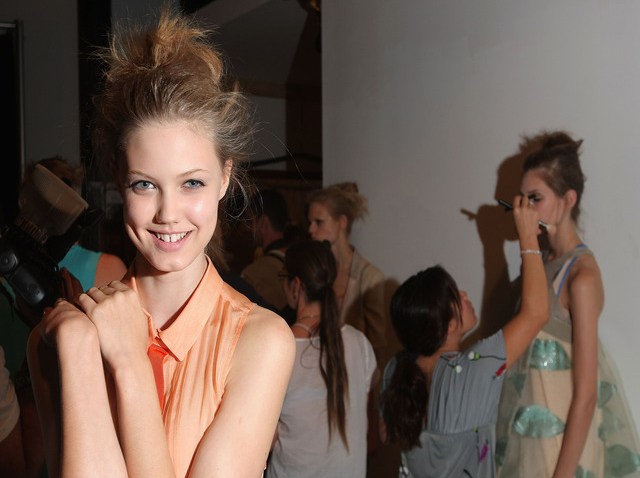 Avelle (formerly known as Bag Borrow or Steal) had some serious product placement in the Sex and the City movie but they were still incredibly popular before Carrie Bradshaw squealed and punned about their company mantra. To borrow was the proposal made Avelle to their members. They had a library of some of the most coveted handbags and accessories in the world (some overly trendy, some classic, all out of our price range), available on a scale membership to rent (based on payments and fees, of course) for a month or more at a time, with the eventual option to buy. Kind of like leasing a car.

Now two Harvard alums/gal pals have teamed up to create Rent the Runway, a similar membership rental program that loans out "a-list designer" frocks for a fee, or several. They'll even throw in an additional size for those "I'm most definitely a size 2" girls ("Just to be safe" at a "reduced rate" of $25 per additional dress) and will handle all the dry cleaning after the dress is returned.

However, the perks are good. Their small but well picked with promise for growth collection ranges from Proenza Schouler and Alberta Ferretti to Tuleh and Matthew Williamson. A $560 Badgley Mischka cocktail dress is priced at $50, Diane Von Furstenberg goes for under $100, and Giambattista Valli comes in at a cool $200 for a $4K runway piece.

Sign up online and tell your friends for a $20 referral perk with their first purchase.