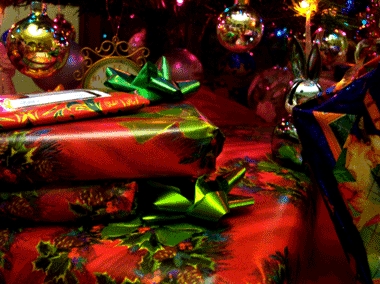 So you opened up all the gifts... maybe went to church... ate a big lunch. Now what?
If you are looking for something to do this Christmas the casinos might be an option. Yes, really.
You can count on non-stop action at both. At Mohegan Sun, Lennon-live begins at 8pm Christmas night. According to the website, this is a tribute to the music of John Lennon and the Beatles. They coversongs from the early Beatles to John's solo career.
Afraid you'll have a blue Christmas? Head to Foxwoods and catch Elvis at the Legends In Concert Holiday Show. You won't see Chris Ayotte, the Elvis Impersonator (for the record: that's not me), but you will see a tribute show featuring Bing Crosby, Liza Minnelli, The Temptations, Sammy Davis, Jr., and Elvis Presley. The show starts at 8 p.m. in the Fox Theater and tickets cost $25.
Head down to the MGM Grand and at Shrine you can hear DJ JD. The Ledyard native is hitting the decks at the nightclub that boasts over 35 VIP tables.
And if you forgot a gift or two remember the shops are open for business. MGM Grand stores like the new boutique Panache and Pandora Jewelry are open on Christmas Day.