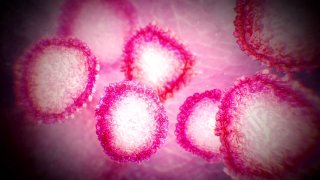 Connecticut's COVID-19 positivity rate is 12.07% over the last week and there have been an additional 34 COVID-19-associated deaths, according to the governor's office.
Gov. Ned Lamont's office releases the information each Thursday and said there were 4,849 positive cases out of 40,165 tests over the last week.
There are currently 325 patients with COVID-19 in a hospital, a net decrease of 27.
The state Department of Public Health is reporting that, as of Aug. 11, there have been a total of 264,361 cases of COVID-19 identified among fully vaccinated people in Connecticut and those cases account for 9.63% of the more than 2.7 million people in the state who are fully vaccinated, according to the governor's office.
For more information about COVID-19 in the state, click here.