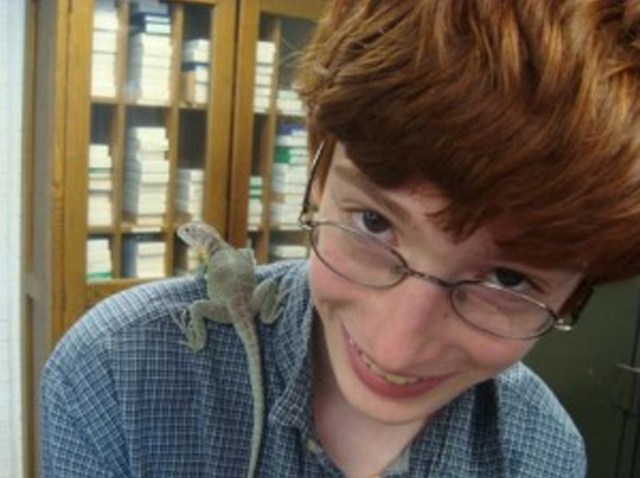 He's a 13-year-old genius and he wants to go to Africa, but UConn said no. Now, Colin Carlson has filed a complaint, claiming age discrimination.
Carlson is an honors student with a 3.9 grade point average and is pursuing a double major, the Hartford Courant reports. So, his grades are the reason he's been kept from attending a summer field study in South Africa that focuses on animals.
The Coventry teen tells the Courant that program is what attracted him to UConn in the first place.
Carlson, who has published animal research and is an expert in behavior of the common snapping turtle, thinks his African ecology professor turned him down for the study abroad program last fall because of his age, the Courant reports.
Since he is only 13, his mom, Jessica Offir, offered to chaperone, pay her own way and release the university from any liability. Still, no trip to Africa.
"If you don't feel comfortable taking a 13-year-old just because you don't, then it's the same thing as if you don't feel comfortable having a black student on your trip or having a woman on your trip," Carlson told the Courant.
Carlson admits that something could happen on the trip, but that is true for anyone.
"I could get eaten by a lion, but I am at just the same risk as any other student," he told the Courant.
Carlson and Offir have filed a complaint with the university's Office of Diversity and Equity and with the U.S Department of Education's Office for Civil Rights.
The Courant spoke to Mike Kirk, a spokesman for the university, who said he can't comment on cases in which litigation might be involved.
When it comes to trips abroad, "generally speaking, student safety is our No. 1 concern," he said.

NBC Connecticut has left a message with the U.S. Department of Education regarding this case.