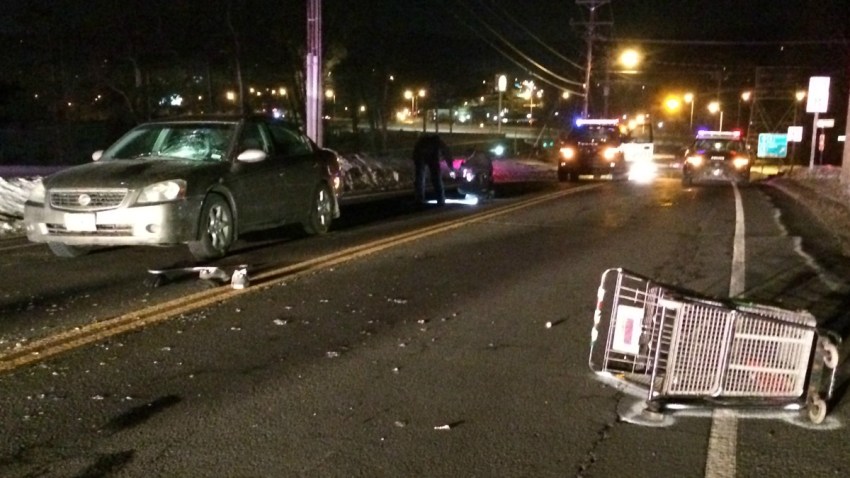 A 54-year-old man was seriously hurt when he was struck by a car while crossing the street in Seymour on Friday evening, according to police.
Police said the man was walking westbound on New Haven Road/Route 67 around 6:45 p.m., pushing a grocery carriage he often uses to help carry his personal belongings.
He began crossing the street by the Webster Bank at 15 New Haven Road when he was struck by a car driving eastbound, according to police.
The man was rushed to Yale-New Haven Hospital for treatment of serious injuries. The driver, a 63-year-old Seymour resident, was shaken up but not hurt, police said.
Part of New Haven Road was closed to traffic while police responded to the scene.
Investigators are working to determine whether poor lighting conditions, snow and ice or the victim's clothing played a part in the crash.
Anyone with information is urged to call Seymour police at 203-881-7600.