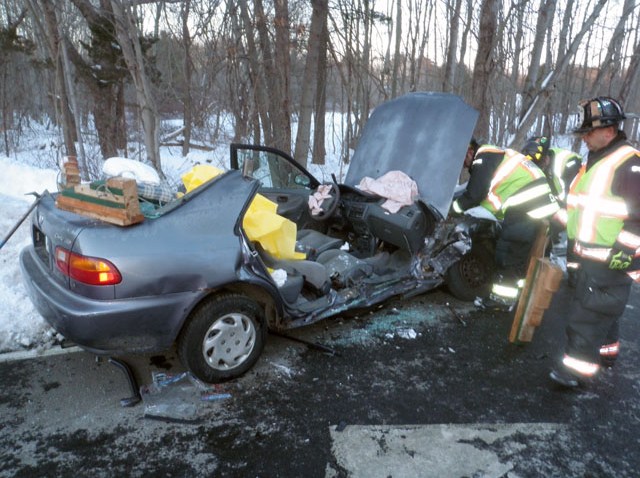 A 90-year-old Westport woman died after a crash on the Sherwood Island Connector in Wesport on Sunday.
Edith Cameron was a passenger in the front passenger of a vehicle struck that was involved in a collision just after 4 p.m. at the Sherwood Island Connector and Greens Farms Road.
Police said the preliminary investigation indicates that an 84-year-old New Jersey woman ran the red light and hit a Honda traveling in the intersection.
Emergency personnel treated the vehicle occupants at the scene and then transported them to Norwalk Hospital.
Cameron died on Sunday night at Norwalk Hospital.