A Newtown home collapsed after a fire on Monday morning and officials said two propane tanks outside made the fire tougher to fight and led to the collapse.
Firefighters were sent to 4 Aunt Park Lane in Newtown around 4 a.m. on Monday and the propane outside has caused the flames to shoot up into the sky
Three or four adults were in the house at when the fire broke out, officials said, and none were injured. As flames were spreading, they rushed outside.
"That was probably 50- or 60- foot flames. They were whizzing like a jet engine," Newtown Asst. Chief Joseph Masso said.
Raw Video of Newtown Fire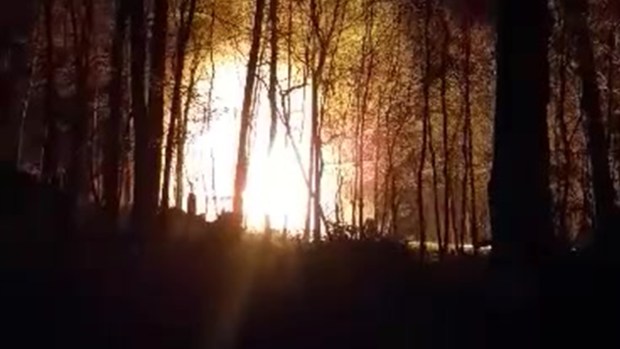 One of the neighbors said she woke up and heard screaming from the home that caught fire. The residents then ran to her home, where they called 911, and she gave them clothes and blankets.
Another neighbor, Kevin McNally, said that "it sounded like a Roman candle was being ignited." He wasn't expecting the flames he saw when he looked out his window Monday morning.
"It's funny how you look at it for awhile, you don't move, you just 'oo,'" McNally said.
There isn't much left of the house and officials are waiting for an excavator so they can put out hot spots.
The road was closed as Bethel and Monroe firefighters helped Newtown shuttle in water using tankers and the fire marshal is investigating the cause of the fire.