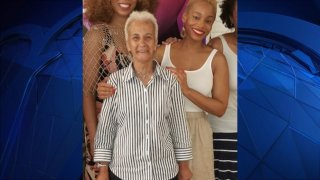 Update: Anika Noni Rose says her aunt, Diane, has been found and she is in the hospital. See the latest updates here.
Anika Noni Rose's aunt, Diane, has been reported missing out of New Haven.
Police issued a Silver Alert for 70-year-old Diane Rose on Friday.
She has been missing for approximately 24 hours, Rose said in a tweet.
In the tweet, the actress from Bloomfield described her aunt as a "mother of one son who she loves dearly."
"She's the aunt who took me on adventures just the two of us. She is deeply loved," Rose said in the tweet.
Police said Diane has gray hair and brown eyes. She is 5-foot and weighs 100 pounds. Officials are unsure of what she was wearing at the time of her disappearance.
Anyone with information regarding Diane's whereabouts is asked to contact police at 203-946-6316.
Rose is best known for voicing Disney princess Tiana in "The Princess and the Frog."