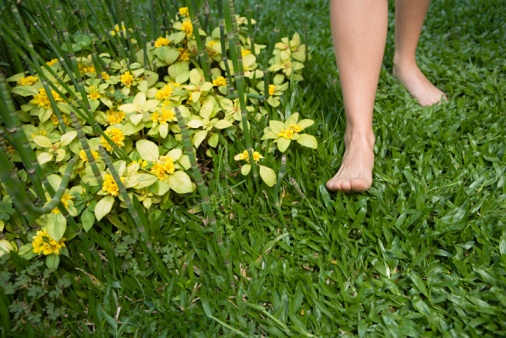 Lori Warner walked barefoot through her Chester art gallery on Thursday and got her friends to do the same. It was to raise awareness about children who have to walk shoeless every day.
Warner is one of several Connecticut residents to participate in "One Day Without Shoes," an event Toms shoes sponsors to raise awareness about children in developing countries who grow up barefoot.
Just the act of leaving the house barefoot was an eye opener for Warner. She noticed things she might otherwise disregard, like glass in the driveway – something shoeless children deal with on a daily basis.
"America's so clean compared to other countries," she said, countries where "kids are playing outside and getting diseases and cuts."
Inside her gallery, she has a roll of paper where people can trace their feet, leave a note or just wipe their feet, she said.
That, and her lack of shoes, seems to be getting patrons' attention. People are asking why she is barefoot.
"It's something simple that you can do," she said. "It was a simple thing I could do."
For Warner, it was also an opportunity to make her almost 5-year-old child aware.
"It's been great being able to tell my son about it," she said.
There were several events in Connecticut on the One Day Without Shoes Web site, including a walk in Elizabeth Park in West Hartford.
For each pair of shoes Toms' customers purchase, the store is giving new shoes to a child in need.