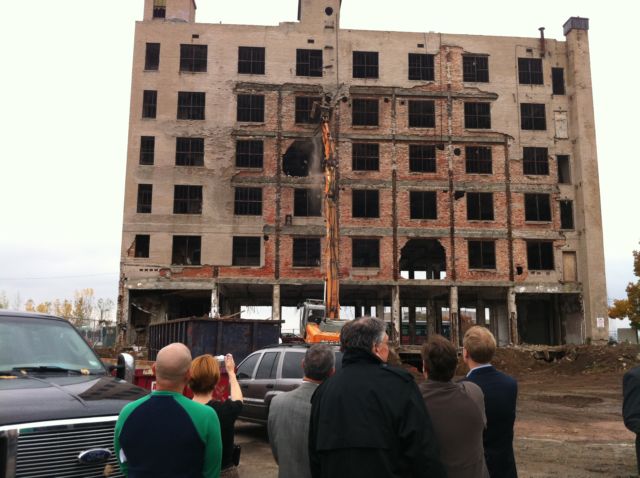 A new era has begun in Hartford. The "Butt Ugly" building is no longer part of the city's landscape.
On Wednesday, demolition crews began knocking down the eyesore that sits right off the highway in downtown Hartford. The building should be completely removed by mid-November.
The building was once the H.B. Davis building. There was a catalog store on the first floor and above it were state offices. For years, it has been abandoned and has fallen into disrepair.
"Put something nice over there and it'll be great," said Frank Zvovushe, who works nearby and stopped by to watch the demolition.
There are still no definitive plans on what will be built on the location.
"My preference would obviously be some (to) mix residential, retail office and entertainment, and all these things would complement in bringing people to the downtown," Mayor Pedro Segarra said.