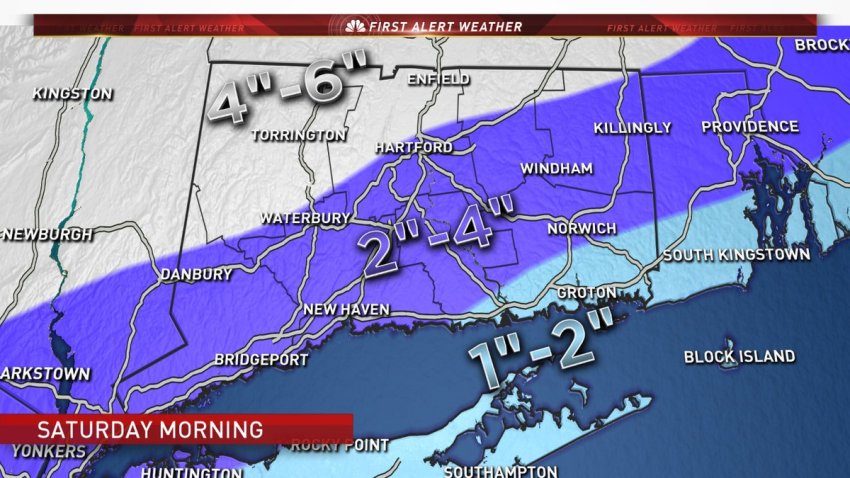 Winter's grip on Connecticut won't end soon, snow squalls overnight left a coating on the roads this morning and dozens of schools were delayed this morning.
In Coventry, however, schools opened early for parents to drop their children off at a warm place if needed.
The coldest part of this Arctic invasion settled in last night, with gusty winds and single-digit temperatures.
Temperatures this morning were in the single digits -- above and below zero --with the wind making it feel as cold as 10 to 20 below zero.
Snow breaks out early Saturday morning and several inches are expected.
Up to a half foot of snow is expected in the northwest hills, while as little as one to two inches is expected in southeastern Connecticut.
The snow will change to ice and then rain by midday Saturday, so roads will improve Saturday afternoon.
Temperatures by Sunday will rise into the 50s, so melting will continue. Rain is likely on Sunday.
Another shot of cold comes in Monday, when high temperatures will only be near 30 degrees.