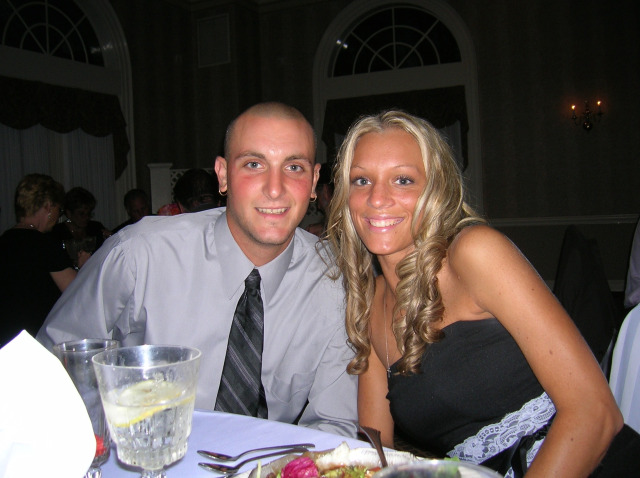 When Tara Piers' boyfriend brought her to Mohegan Sun on a Friday in March, it was one of the happiest days of her life. On the spot where they first met five years earlier, John-Michael Scrivano proposed.
"I never knew tears of joy until that point," she said.
Three days later, Piers got the news she hoped to never hear again. For the second time in four years, the 27-year-old woman was diagnosed with breast cancer.
For Piers, it was deja vu. She was first diagnosed with cancer in 2006, when she was just 23 years old. She and Scrivano had been dating for a year.
"He was scared I was going to die," Piers said. "He was there for me, but it was really scary because the first thing he asked my mom (was), 'Is she going to live? Is she going to be OK?"
As she went through chemotherapy and a mastectomy to remove one breast, Scrivano stood by her side.
"He was really, really good," she said. "He didn't overcompensate to make me feel any different. He treated me exactly the same. He didn't skip a beat when I lost my hair and a breast," she said.
After her mastectomy, Piers met with doctors every six months for either a mammogram or MRI.
In March, her mammogram showed calcifications on the breast that was unaffected by cancer the first time around.
Pier's doctor advised her to have a mastectomy to remove her other breast.
"Now having a mastectomy with both breasts gone, I really don't have to worry anymore," she said.
After two mastectomies and a second fight, Piers has a positive attitude and is focusing her energy on moving forward with the life she will share with the man who has been by her side, in illness and in health.
The wedding will be on April 15, 2011.
"I'm so happy. I feel like we've been through the worst of it and I feel like the rest is just cake," she said. "It's just been such a long road and finally I can breathe now, and I can enjoy it and just look forward to spending the rest of my life with him."