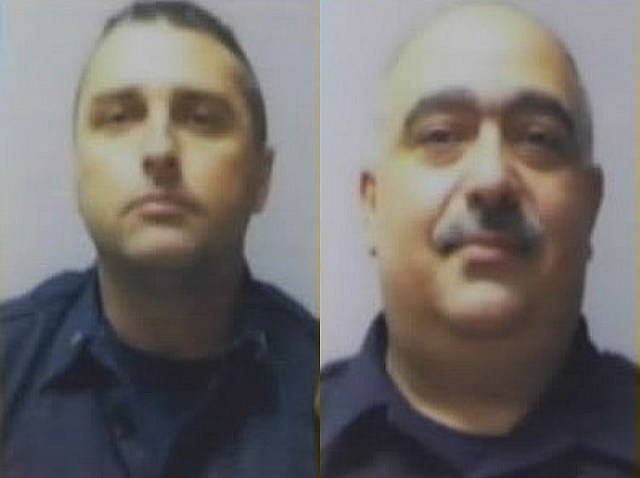 On July 24, Bridgeport firefighters lost two men they considered brothers. On Friday night, they gathered to raise money for the families who Lt. Steven Velasquez and firefighter Michel Baik left behind.
"The worst thing out of this tragedy is that their children lost dads, but the good thing is that they gained hundreds of uncles and aunts and that's why we're here to remind them -- that we will never forget," Patrick Burlison, a Bridgeport firefighter, said.
On July 24, Velazquez and Baik got stuck in an illegally constructed apartment on the third-floor of a home on Elmwood Avenue.
After almost a month of grieving, members of the department, who graduated with Baik in 2008, said they had decided it was time to give back. They are holding the fundraiser at the Archie Moore's on Elizabeth Street in Derby.
"We're going to do some raffle prizes. We have (more than) 40 things to be raffled from distributors and Archie Moore's. And we'll be doing 'Tip a Fireman,' where they'll be helping servers with the tables and they'll be getting tips from it," Tom Lucia, the restaurant's general manager, said.
The money will go toward the Bridgeport Firefighter Fund.
"The money (is) going to the families to the men killed in the fire," said David Lenart, a fellow Bridgeport firefighter who organized the event.
Families the brotherhood of firefighters wants to ensure are cared for.
"Both him and Mitch can look down and say, you know, it is a brotherhood. They are taking care of my family and they will never be alone," Burlison said.