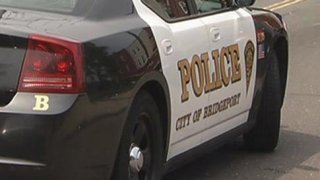 The Bridgeport Train Station and 1070 Park Ave. in Bridgeport were evacuated after bomb threats Wednesday morning and police said both threats were deemed to be unfounded.
Police said the police and fire departments and MTA responded to the Bridgeport Train Station to assess the validity of the call and people were urged to avoid the area during the investigation.
Police said they received a call reporting a bomb would go off at the Bridgeport Train Station in 10 minutes.
There were delays on the Metro-North New Haven line during the investigation.
Police said there was a report of a second bomb threat called in for 1070 Park Ave.
The fire department and police responded and the building was evacuated as a precaution.
Police have cleared both scenes.