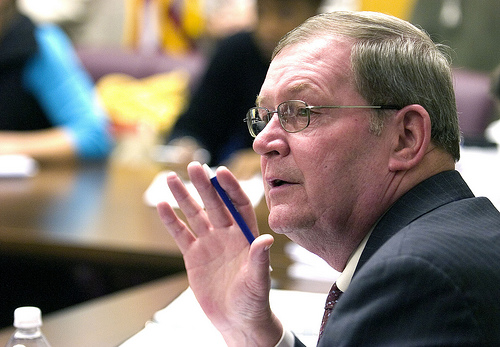 Bristol Mayor Art Ward remains in critical condition at Bristol Hospital after choking on a piece of meat over the weekend.
Mayor Ward, 63, was at the Italian Social Club on Barber Street for a UConn football watching party when he began choking, acting Mayor Kenneth Cockayne said.
Bristol firefighters at the scene administered the Heimlich maneuver but were unsuccessful.
Bristol police then arrived with a tool that they used to remove the meat but the mayor had since lost consciousness.
He was taken by ambulance to Bristol Hospital where he was in the Intensive Care Unit. A hospital representative said he is listed in critical but stable condition.