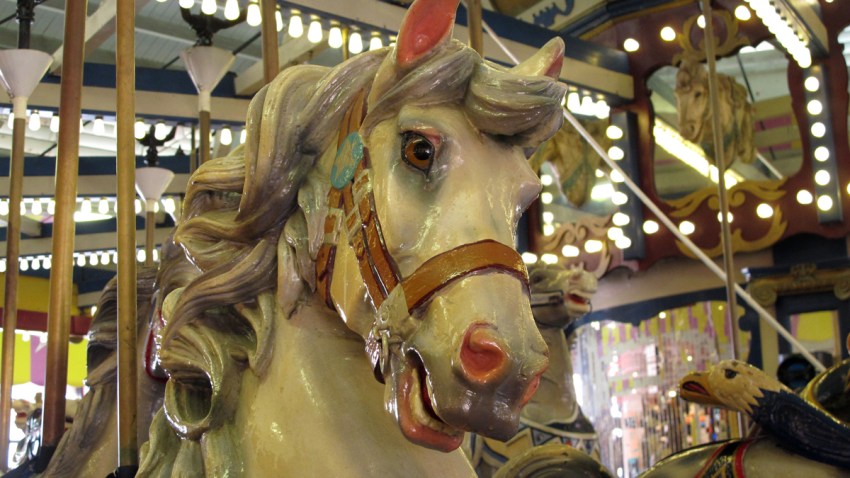 Hartford's Bushnell Park Carousel is up and running again after a yearlong closure, according to the New England Carousel Museum.
The carousel opened at 11 a.m. Friday, Sept. 25 and will be open every Friday through Sunday from 11 a.m. to 5 p.m. It was closed for a year while construction was underway on a new wing of the Carousel pavilion, which will open up to the public within the next month.
The carousel, located in downtown Hartford, is one of fewer than 200 antique wooden carousels in the U.S. It turns 101 years old in 2015.
"We want to encourage people to come enjoy this treasure and learn about its unique history and art. If people begin caring and supporting Hartford's carousel today, then it can be still be around for their great-grandchildren to enjoy in the future," Louise DeMars, executive director of the New England Carousel Museum of Bristol, said in a statement Friday.

The carousel features 36 jumper horses that move up and down, 12 stationary horses, two chariots, and a Wurlitzer 153 band organ.

Carousel fans can become part of the Friends of the Bushnell Park Carousel, the New England Carousel Museum, or both, which provides unlimited access to both facilities. More information is available online or by calling 860-585-5411.
You can book the carousel for personal gatherings before 11 a.m. or after 5 p.m.