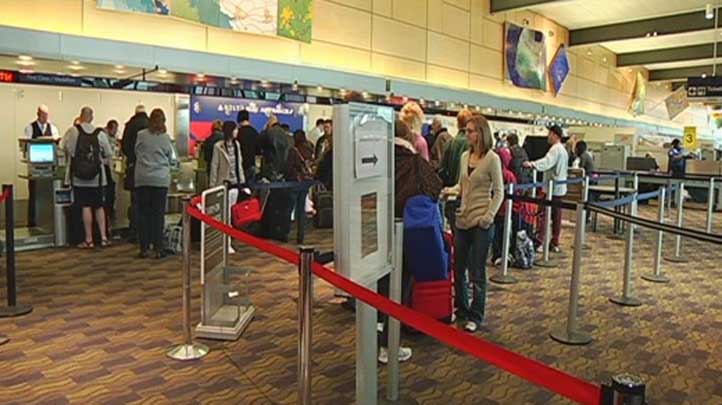 The day before Thanksgiving is one of busiest days of the year at Bradley International Airport, but airport staff said they are ready.
Airlines have added extra staff and the TSA is ready for holiday travelers.
There were no reported delays, but travelers are advised to call their airline to see if the bad weather is impacting departures.
"It is a very busy flying day, but it's nothing out of the ordinary for the airport or the airline industry," Ben Parish, assistant airport administrator, said. "We ask customers to show up 90 minutes to 2 hours early. Check with your airlines to see what kind of delays they may be having."
The airport was operating on a backup generator after a crash knocked power out to part of Windsor Locks.
A driver struck a utility pole on Route 75 in Windsor Locks, knocking power out for more than 400 Connecticut Light and Power customers, according to police the Connecticut Light & Power outage list.
The driver fled the scene.