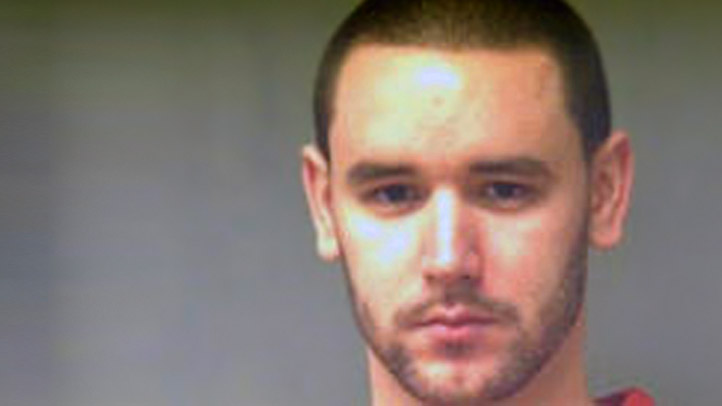 The man who killed three women in a 2007 Cheshire home invasion was sentenced to death on Friday and addressed the court before that sentence was handed down.
Joshua Komisarjevsky will be joining Steven Hayes on death row for killing Jennifer Hawke-Petit and her daughters, Hayley, 17, and Michaela, 11, in their Cheshire home in 2007. He is scheduled to be executed in July, pending appeals.
"I will never find peace within. My life will be a continuation of the hurt I caused," Komisarjevsky said in court. "The clock is now ticking and I owe a debt I cannot repay."
Komisarjevsky said he walked out of court condemned to die by 12 members of the community.
"It's a surreal experience, being condemned to die," Komisarjevsky said.
Forgiveness is not his to have, he said, and he needs to forgive his worst enemy -- himself.
Before the sentencing, Judge Jon Blue said sentencing another human being to death is the most somber task a judge can have.
Then, the court heard some emotional victim impact statements from the Hawke and Petit families.
As Dr. William Petit read his statement, a slideshow of his family played on the screen.

Jennifer didn't pray to God to change her Multiple Sclerosis, but for the strength to deal with it, he said.

Hayley would be in her first year of medical school if she was still alive, he said.

"I miss the car rides and chats I miss her kind and gentle soul," he said.

Michaela came into the world smiling, Dr. Petit said. He recently received a card from one of Michaela's friends. It said it was sad to know that she wouldn't be in 10th grade this year.

"I miss her running to the door and yelling 'Dada's home,'" Dr. Petit said.
Jennifer Hawke Petit's father, Rev. Richard Hawke gave a videotaped victim impact statement and it was played in court.

Komisarjevsky watched the video as Hawke spoke directly to him and said he's presided over many funerals, but never dreamed he would bury his daughter and grandchildren. It was the worst thing he's had to go through.

"Was it worth the price?" he asked at one point.

If Jennifer, Hayley and Michaela could endure the pain that Komisarjevsky put them through, their families can endure the pain of the trials, Rev. Hawke said.
"You have not only destroyed your family, you have destroyed your own and destroyed a noble family name," Rev. Hawke told the man who killed his family members.

The statement from Jennifer's mother, Marybelle Hawke, was also played in court and she said the love of family will carry them through.

As Cynthia Hawke-Renn's statement was played, Komisarjevsky watched. Calling her parents to tell them that her sister and nieces were dead and her brother-in-law was badly injured was the hardest phone call she ever had to make, she said.

The murders took a huge emotional toll on Cynthia's family. It has also taken a financial toll.
The victims' fund ran out when the defense fund for Komisarjevsky is endless, she said.

Dr. Petit's father, Bill Petit Sr. read his statement through tears and said he called Michaela's voice mail on the morning of the home invasion and his call went to voice mail.

"It was the last time I'd hear her voice," Bill Petit Sr. said.

His son will never walk his girls down the aisle and he'll never know the joy of grandchildren, he said.

Johanna Petit-Chapman, Dr. Petit's sister, was the one who had to identify the girls' bodies. She said Komisarjevsky set the tone for this crime, torturing the family for hours.

She also said she was angry about statements the defense team made.
"He beat a sleeping man with a baseball bat and he calls him passive?" Chapman said.
The Petit and Hawke families left court before the sentence was handed down.
When Komisarjevsky spoke, it was the second time he did so during his trial.
His lawyers fought for jurors to hear videotaped testimony from Komisarjevsky's 9-year-old daughter, but the defendant he made a plea against it.
Komisarjevsky sexually assaulted Michaela, while Hayes raped and strangled Hawke-Petit to death. He has only admitted to the sexual assault, but then said in court that he did not rape.
Last month, a jury delivered the death verdict for Komisarjevsky after finding him guilty of the crimes. On Friday, the judge handed down that sentence.
new TWTR.Widget({ version: 2, type: 'profile', rpp: 4, interval: 30000, width: 425, height: 550, theme: { shell: { background: '#333333', color: '#ffffff' }, tweets: { background: '#000000', color: '#ffffff', links: '#4aed05' } }, features: { scrollbar: false, loop: false, live: false, behavior: 'all' } }).render().setUser('Komisarjevsky Trial').start();
Copyright AP - Associated Press