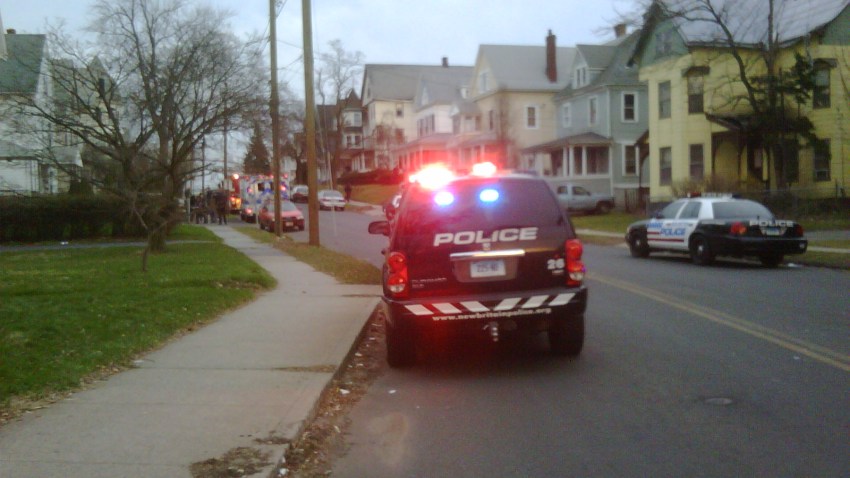 A New Britain man is dead, his ex-wife was seriously injured and another woman is in stable condition after what police said might be an attempted murder-suicide inside a multifamily home in New Britain.
Nick Salza, 42, of New Britain, died of a single gunshot wound to the head, police said. The medical examiner ruled his death a suicide, New Britain police said. The New Britain Herald reports that he was a well-known bail bondsman.
Police got a call about a domestic disturbance at 343 Chestnut St. just after 5:30 p.m. on Thursday and found Salza dead from a gunshot wound. His ex-wife and her friend were shot but are still alive.
Salza's ex-wife, Tobi Salza, is in guarded condition at a trauma hospital, with life-threatening injuries, police said.
Tiffany Sitaro, a friend who was visiting Tobi Salza that afternoon, suffered a serious gunshot injury. Police said it is considered to be not life threatening and she is listed in stable condition.
A neighbor initially reported seeing someone running from the area, so the SWAT team was called in and a city block was evacuated for more than three hours because police believed the shooter was holed up in the building. On Friday, police said they believed the three people were the only ones home at the time of the shooting and they are not looking for suspects.
New Britain Police have not released the circumstances surrounding the deadly shooting or the identities of any of the victims.
Police Capt. Matthew Tuttle declined to say whether the man shot himself. An autopsy on the man is scheduled for Friday. Police are investigating.
Copyright AP - Associated Press