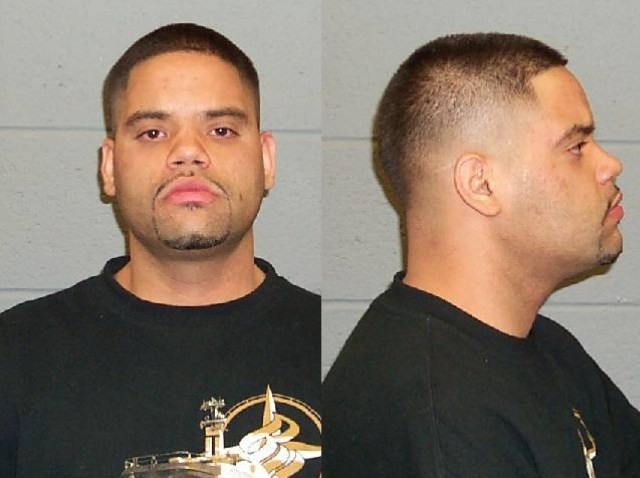 A violent family affair -- police arrest two more suspects in the 1998 murder of a bar owner -- a case that left police chasing leads for over a decade.
Waterbury police have arrested two more brothers for the killing of Wilfred "Freddy" Morales.
Noel "Poochie" Bermudez, 38, and his brother, Victor "Moogie" Santiago, 35, were charged with felony murder on Monday. A third brother, Thomas Bonilla, 26, was arraigned Monday morning in Waterbury Superior Court on felony murder and robbery charges. He is being held on a $3.5 million bond.
All three suspects are brothers and members of the Latin Kings gang, according to witnesses in the case.
The crime went unsolved for nearly 12 years. Police were able to crack the case just a day before the anniversary of the murder. Morales, a father of four and owner of the Morales Cafe in Waterbury, was gunned down in front of his home.
"I thank the police for everything they have done and hopefully my kids can go on with their lives now. It's been a hard 12 years," said Yolanda Morales, the victim's wife.
"It's been a while coming. I'm just glad they've been caught," said Jose Morales, the victim's son.
Morales was returning to his home on Middle Street from his bar, Morales Cafe on Baldwin Street, in the early hours on April 11, 1998. He was shot twice in the chest with .45 caliber handgun. His bank bag full of cash was stolen.
"None of my three brothers did it. They didn't do it," said Elizabeth Bermudez, the sister of the suspects.
Bonilla had just been released from prison when the murder happened, according to court records. He and his brothers planned to rob Morales in retaliation for an incident six years earlier when Morales shot Santiago during a gang fight in his bar, according to the court documents.
How did police crack the case after so long?
The then-girlfriend of one of the suspects came forward and is now the star witness in the case. "I decided that I needed to come clean," she said, in her statement to police.
The girlfriend told police she saw the brothers counting cash from a blue bank bag, saw them burn their clothing, and went along with one of them as he discarded the gun in three pieces.
She told police Santiago threatened to kill her, her mother, and her children if she ever came forward. "This is to the death. Now you know what we're capable of," said Santiago, according to the girlfriend.
The case was one of three given a special task force and it was the last one to lead to an arrest. A $50,000 reward in the case went unclaimed for a decade.
Copyright AP - Associated Press