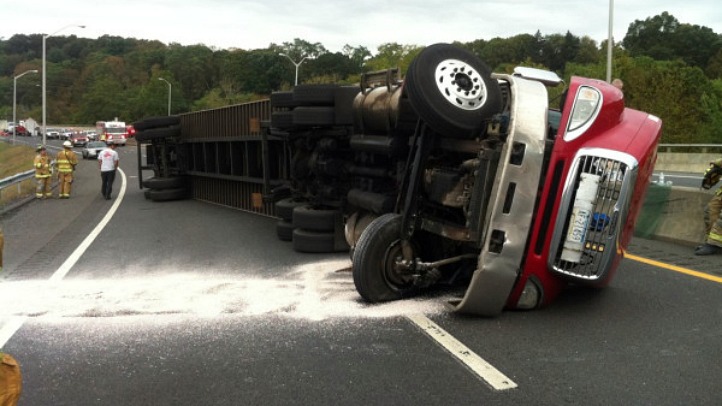 A tractor-trailer crash hauling Whole Foods shopping bags caused major traffic problems on Route 8 in Seymour and state police are encouraging drivers to find other routes.
The truck rolled over in the northbound lanes around 9:30 a.m.
The northbound side of the road is closed at exit 22 and traffic is being diverted off the exit.
The highway was closed for hours and reopened shortly before 4 p.m.
The left lane of the southbound side of the road is closed because of debris in the road.