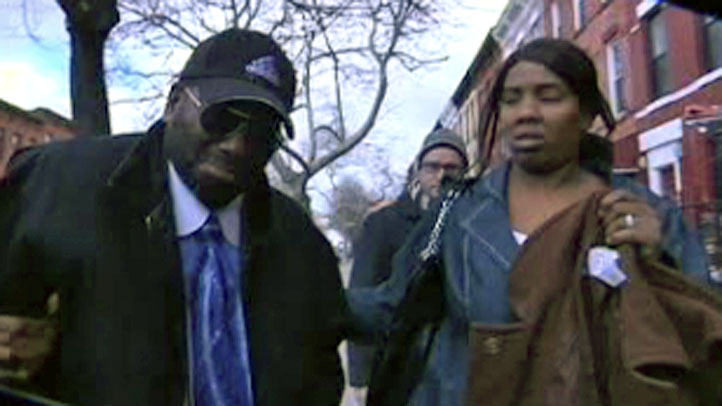 The driver of the tour bus that smashed into a highway sign post on I-95 in the Bronx, killing 15 people, was able to get a license to operate the vehicle because his past driving violations were under a different name, officials said Thursday.

Even though Ophadell Williams' driving privileges were suspended for his past driving violations, that suspension was under his alias "Erik Williams" and not his real name or real driver's license, officials said. Williams used an alias several times in the past when pulled over for traffic violations, investigators said.

During at least two traffic stops Williams told police that he did not have his license on him. It appears he was given summonses under the name Erik Williams and allowed to drive away in those cases, a source familiar with the case said. But when those violations were never paid - "Erik Williams" driving privileges were suspended, the source said.

Officials said at the time of the bus crash, it appears his license under his real name Ophadell Williams was in good standing.

"The information the DMV is referring for investigation includes driver license applications containing false statements about the status of his license and whether this was done to conceal the fact that he had been using multiple names and had a suspension under one of those names," said Howard Glaser, Gov. Cuomo's director of state operations.

Williams has been suspended by his company World Wide Tours. He was questioned by state police and federal investigators with the National Transportation Safety Board this week at the bus company's Brooklyn office. Williams met with authorities this week after NBC New York was first to report he has a criminal record that includes an arrest for driving with a suspended license and possession of three police radio scanners.

He has not been charged with any crime related to the crash and officials stress the investigation is still in its early stages. The bus crashed early Saturday as it headed back from a Connecticut casino to Manhattan's Chinatown.

Williams blew a .00 in a blood-alcohol test at the scene and voluntarily offered blood for a more precise blood alcohol test, officials said. Authorities are examining what Williams did in the 72 hours prior to the early morning crash, and have indicated the investigation could turn into a criminal matter.

Officials briefed on the case said Williams did not keep his driver's log up to date as he was required. Police had hoped to check the log to see how much time he spend on the road and how long he was able to rest for breaks between trips. Sources who are piecing together a timeline of what happened before the horrific crash said Williams arrive at the Mohegan Sun Casino around 11 p.m.

Friday night to drop off passengers. He then drove to another lot to take a nap until he was called at 3 a.m. to pick up the group for a trip back to New York. The bus is said to have departed the casino, bound for Manhattan's Chinatown, at 3:45 a.m.

It crashed on I-95 in the Bronx shortly after 5:30 a.m., skidding into a highway sign post that entered through the front window and sliced the bus like a knife.

One official familiar with the case has said investigators are probing whether Williams fell asleep behind the wheel, or was somehow not paying attention. Passengers said the bus seemed to be drifting in and out of lanes, hitting the rumble strips, and state police said the bus may have been speeding.

Police records show Williams was also charged with three felonies and two misdemeanors as an adult, including pleading guilty to one charge of manslaughter.

He also had past arrests for grand larceny and criminal possession of stolen property in 1998 and went back to prison, documents show. He was released from parole in 2004. The driver's wife, Holly, told the Daily News that Williams "feels like he's at fault." "

But I told him it's not his fault -- it's an accident. He feels upset that a lot of people died on his bus." In addition to the fatalities, seven other passengers were critically hurt.

Ten out of the 19 injured have been treated and released. St. Barnabas Hospital said it had discharged Williams Sunday night.