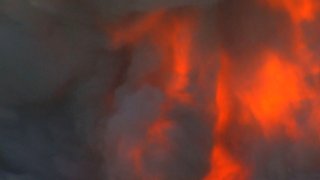 The state Dept. of Energy and Environmental Protection is conducting a controlled burn in Nehantic State Park in Lyme on Sunday.
Officials said they plan to burn a 17-acre area in the park starting at 11 a.m. as long as the weather and conditions permit.
The burn area is near the forest entrance and was selected to increase the visibility of the project to the public, authorities said.
DEEP said for the vegetation, the overstory consists of mixed hardwoods, which primarily includes oak, red maple and hickory. The understory is primarily grasses, including ferns, raspberry brambles and some garlic mustard, they added. A repeated controlled fire will be conducted every two to five year to maintain the understory.
According to DEEP, controlled burns are an important forest management practice and the primary objective of this burn is to restore an oak savanna, which was likely a dominant pre-colonial forest-type near Native American populations.
Native Americans historically burned portions of the forest every one to three years to both make the forest habitable for themselves and to promote herbaceous understory to improve forage areas for game animals, officials said.