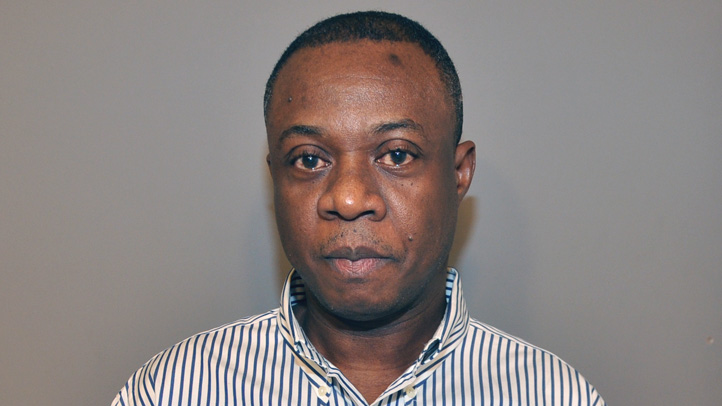 A committee of the State Medical Board has recommended that the license of Dr. Edwin Njoku, the East Hartford Doctor accused of sexually assaulting patients, be revoked.
Panel members are also recommending Dr. Njoku to pay a $25,000 fine. They believe the evidence shows Njoku assaulted at least one patient.

Dr. Njoku's career has been on the line since a former patient came forward in January claiming he sexually assaulted her during an examination. His medical license has been suspended during a state investigation into the allegations against him.
Dr. Edwin Njoku is also accused of sexually assaulting another patient in a separate case.

The lawsuit claims Njoku placed objects in the woman's vagina during an examination in June 2010, that caused her to suffer prolapsed pelvic organs, requiring additional surgery.
The condition causes bladder, rectal or uterine tissue to bulge into the vagina, according to the Harvard Medical School Family Health Guide.

After the surgery, the suit claims Njoku told the woman "that during her treatment indicating to her that he must be the first to have sexual intercourse with her after the surgery repairing her prolapsed organs."

Njoku provided her with a combination of prescription drugs and alcohol to entice the woman to have sex, according to court documents.
The lawsuit alleges the woman suffered prolapsed pelvic organs again in June 2010 after having intercourse with Njoku in a hotel room. Njoku is accused of attempting to use a "non-sterile hotel towel to push the organs back into her." He then left her in the hotel room without any medical attention, the suit claims.

The woman, who NBC Connecticut is not identifying, first went to Njoku in 2009 while suffering pain after having a hysterectomy. It was unclear if Njoku performed the hysterectomy.
The lawsuit is seeking damages between $2,500 and $14,999.
In June the full board will make the final decision on whether Dr. Njoku can remain a Doctor.