High pressure over New England will make for a beautiful start to the weekend, but a cold front early Sunday does bring a few showers.
Mostly sunny skies will be the story for the balance of this Friday, with temperatures in the lower to middle 50s. It will be breezy.
The combination of dry air, a northwest breeze and the lack of rain means the fire danger is moderate. Any fires that ignite will spread quickly.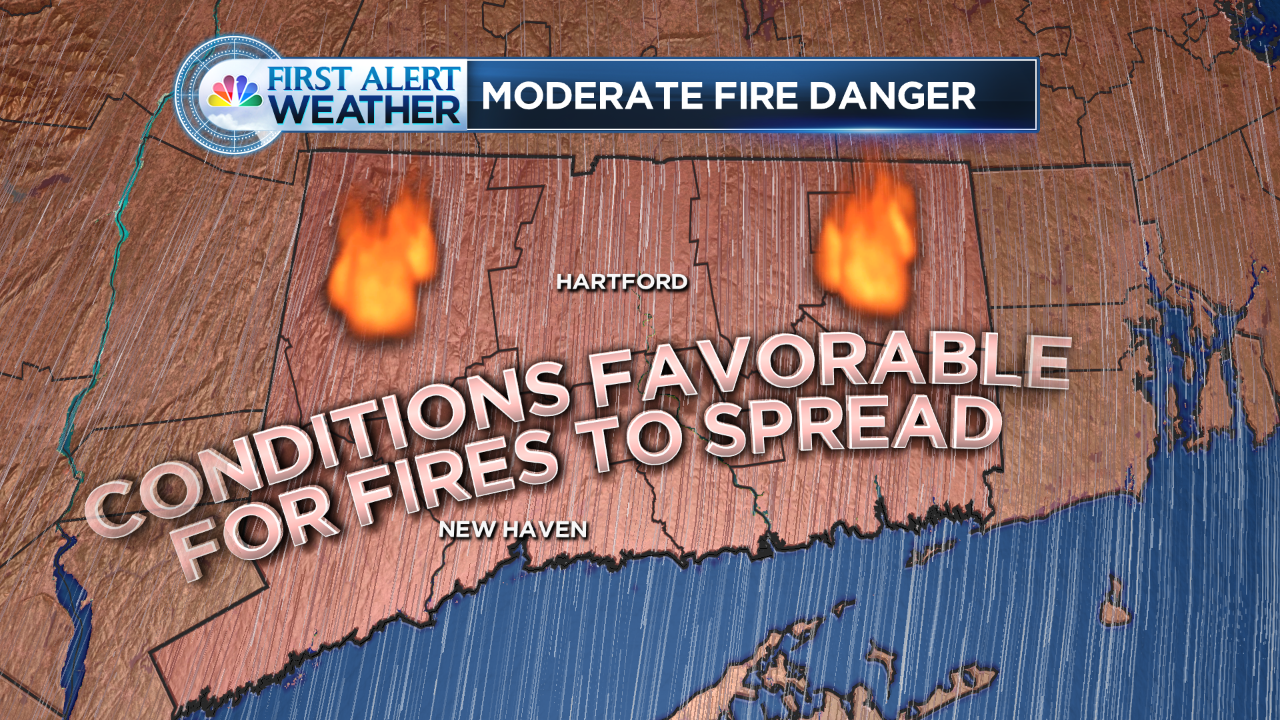 Tomorrow's also a sunny day, though it will be a frosty start. Temperatures will be in the upper 20s inland and in the hills, but middle 30s at the shoreline. Temperatures will rise into the lower to middle 50s with lots of sunshine in the afternoon.
A cold front comes through Sunday morning with clouds and a few showers. But the whole day won't be lost. Skies will clear during the afternoon with temperatures in the upper 50s to lower 60s.
The next workweek starts out dry with high pressure in command. Both Monday and Tuesday will have lots of sunshine. Temperatures will be in the middle and upper 50s.
A storm system rides north to the west of Connecticut in the middle and late part of next week. There's a rising chance of rain on Wednesday, and a better chance of rain on Thursday.
Even with the clouds and rain chances in the middle part of next week, temperatures rise. Highs will be in lower and middle 60s by Thursday.