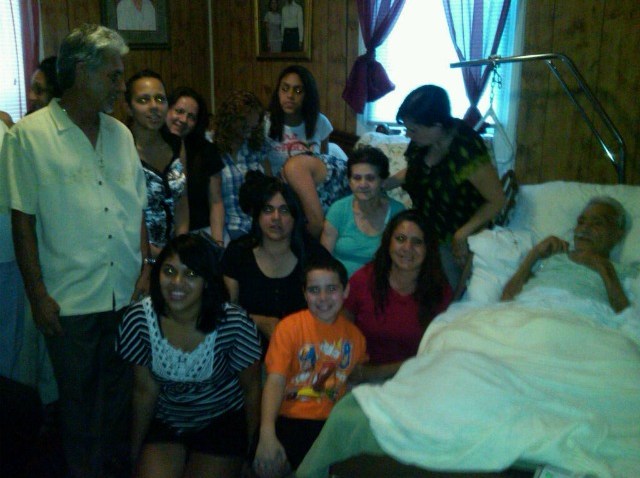 This Father's Day is one Juan Rodriguez, 87, will always remember. For the first time in decades, all 17, yep, 17 of his children were home.
"When I said 'Happy Father's Day' in Spanish to him, he said to me, 'I didn't give you much, but what I have, you, is what I had.' He honestly gave me the best thing in the world: love," said Lydia Poventud, one of the middle kids. She flew from Jacksonville, Florida to see her dad.
The reason it was so special for the Rodriguez family is because the day wasn't promised. Two weeks ago, Juan broke his hip and took a turn for the worst while in the hospital.
"Everyone flew in to be with him. We came from California, Puerto Rico, Florida (and) Pennsylvania to be here. We thought we were wishing him goodbye," Bert Rodriguez said through his tears.
Juan pulled through, though. His children are calling it a miracle.
This Father's Day was about celebrating the man who made them the people they are.
"You only have one dad and he's taught us everything. He said family is the most important thing and I live by that motto," said Bert, the youngest of the sons.
Even though he's now on bed rest, takes dozens of medications and needs plenty of care, Juan's kids all said there's no where else they'd rather be.
"It's an honor to be so tired because I'm doing it for my father," Poventud said.