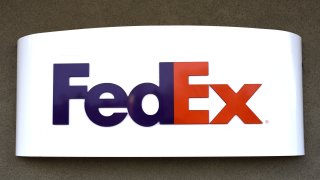 FedEx plans to close a facility in Windsor in April.
FedEx notified the state Department of Labor that it plans to close the FedEx Ground Windsor SmartPost facility at 759 Rainbow Road and "redirect packages" from this facility to other FedEx Ground locations.
The letter says the building is scheduled to close on or around April 18.
More than 130 full- and part-time employees could be affected and they are being notified of available job assignments and "have the opportunity to transition into available positions at other nearby FedEx ground locations."
Windsor mayor Don Trinks released a statement on Thursday morning.
"First I think about the employees and hope they are able to secure employment, either with the company or elsewhere," Trinks said in a statement
He said that while it's unfortunate to lose any business in Windsor, "we've experienced strong economic growth in our commercial area and are confident we can draw a similar business to that facility."