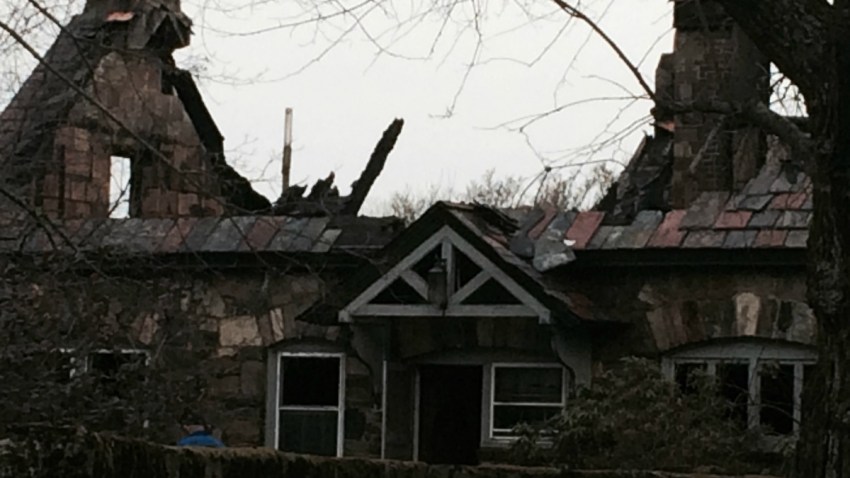 An historic home in Plainfield was destroyed after a fire ripped through the house early on the Sunday morning of Dec. 13 and a reward is being offered for tips because investigators have ruled out natural causes and "known accidental sources of ignition."
According to the Plainfield fire department, 75 firefighters were called to Weston Mansion at 150 Weston Road around 7 a.m. and it took two and a half hours and 18 tankers to get the fire out.
By the time the fire department got on scene, flames were shooting out of the house and the roof had collapsed.
Firefighters believe the fire started on the second floor.
While no one was home at the time of the fire, there was a large Christmas party held at the residence the night before. The home is used as a reception hall and formerly as a bed and breakfast.
Part of the home was under renovation at the time of the fire.
The Plainfield fire marshal's office, Plainfield Police Department and the Fire and Explosives Investigation Unit of the Connecticut State Police have been investigating for the last four months and said the team has evaluated all possible causes for this devastating fire and ruled out all natural and known accidental sources of ignition. The investigation continues
The Connecticut Arson Tip Award program offers up to $2,500 for information that leads to the arrest and conviction of an arson case.
Anyone with information is asked to call the Plainfield fire marshal's office at 860-230-3013 or the arson tip line at 1-800-84ARSON.