Good news if you have outdoor Mother's Day plans. The heaviest of the rain is wrapping up and will exit the state through the morning hours. Here's a look at 'First Alert Future Radar' at 9 a.m. Sunday.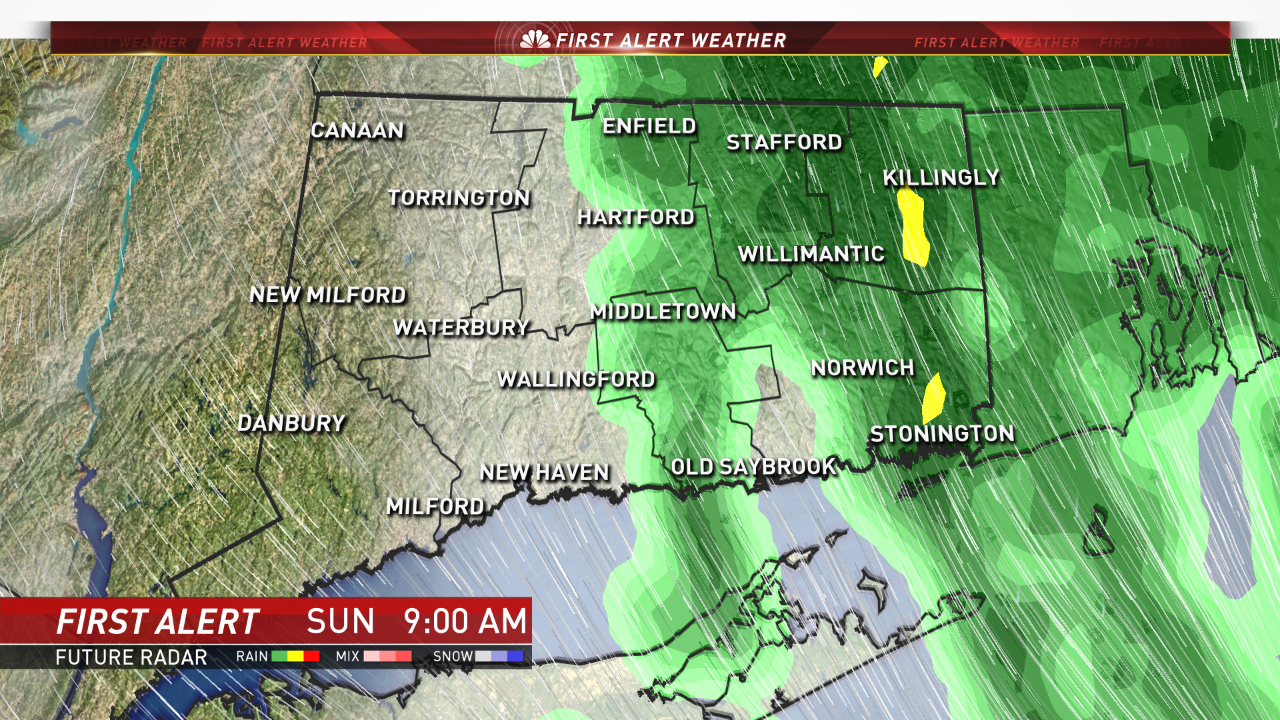 There will likely be a few peeks of sunshine as we head into the late morning and early afternoon hours of Sunday.
Scattered showers and even an isolated thunderstorm are possible by Sunday afternoon and even into the early evening hours.