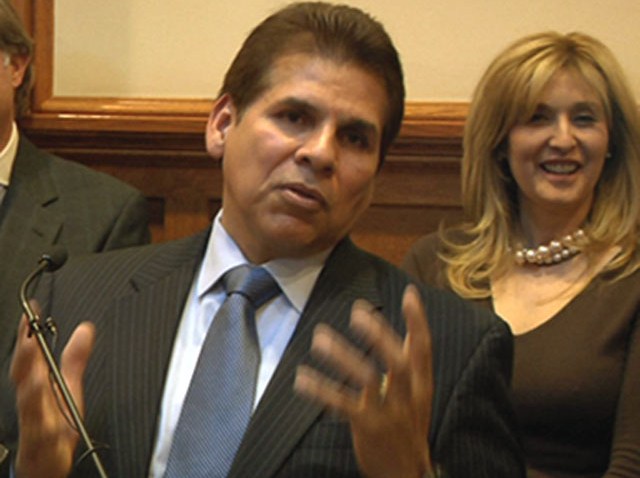 A new police chief is heading to New Haven. Frank Limon will replace James Lewis, who retired in February after 20 months on the job.
New Haven Mayor John DeStefano introduced Limon during a news conference held at 1 p.m. on Tuesday.
Limon previously served as police chief for River Forest, Illinois and ran the Organized Crime Division for the Chicago Police Department, according to the Wednesday Journal, an Illinois-based newspaper.
He joined the River Forest department in 2008 and reduced crime in River Forest by 28 percent, DeStefano said.
"In selecting Frank, I was particularly attracted to his record of success in Chicago and his firm belief in the importance of partnering with the community to reduce crime and make our neighborhoods safer. I think Frank will be a strong communicator of the values, the work and the strategies of the Department," DeStefano said.
"He was brought in for one purpose and one purpose only, and that was to change the direction of the police department," Hoke told the Wednesday Journal on Tuesday. "He did that far better than we could have ever hoped."
While with the Chicago Police Department, he worked on street gang initiatives, as well as gun violence and drug trafficking.
"I am thankful for the opportunity that Mayor DeStefano has given me to serve as the new Police chief here in New Haven," Limon said. "I will collaborate with the rank and file and the supervisors and leaders of the Department to evaluate and enhance New Haven's crime strategy so that we are working effectively to make our neighborhoods safer for everyone. I am also looking forward to working with the Yale Police Department and our Federal, State and Local partners."
More than 50 people applied for the job, DeStefano previously said.
Limon, who will move to New Haven with his wife Gissella, will be sworn into office on April 5 for a term that extends through Feb. 1, 2014.