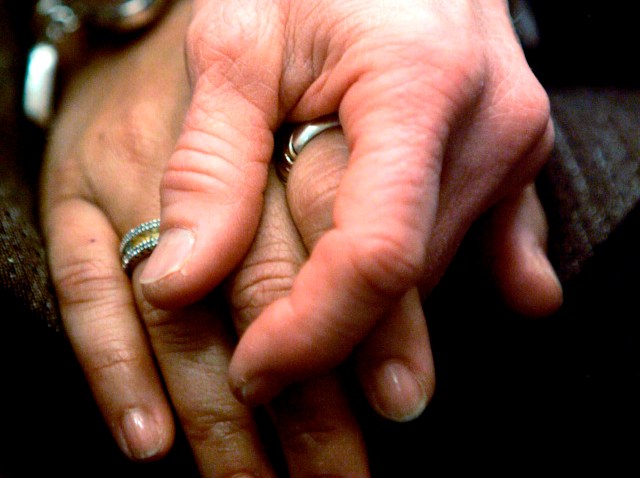 Gay weddings are bringing their money from across America to get married in Connecticut.
Since the state Supreme Court legalized same-sex marriage two years ago, about 2,500 gay and lesbian couples have traveled here to be joined in matrimony, the Hartford Courant reports.
One economist calculates the trend has generated $40 million in revenue for state restaurants, hotels, wedding photographers and caterers.
Ira Goldspiel, owner of the Inn at Kent Falls bed and breakfast, told the Courant business is up 15 percent over the past two years and guests are coming from the south, West Coast and as far away as Australia.

"Most of these couples are looking for the same thing — a romantic setting for their wedding like Kent Falls, Macedonia State Park or the Housatonic River views at Bullga's Bridge," Goldspiel told the Courant. "And it's fantastic because they come with their friends and book two or three rooms for a weekend. For us, this has been a great boost in a generally down market during the recession."

According to the state Department of Health, 3,832 same-sex couples have filed marriage licenses since Connecticut legalized it two years ago.
About.com has posted a list of the best places for gay and lesbian weddings in Connecticut and EnGAYgedWeddings.com posted a list of accommodations, bakeries, caterers and more.