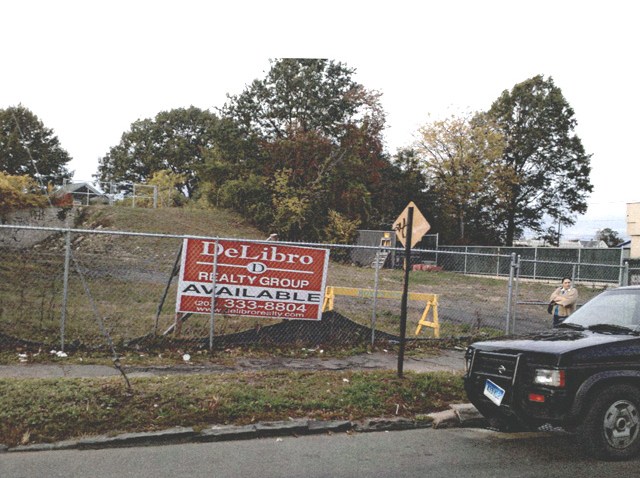 With less than two weeks to Election Day, allegations of elections violations are flying. The latest is the Republican party's allegation about 250 faulty absentee ballots in Bridgeport, including some from a father and son who used a vacant lot as their voting address.
State Republican party chairman, Chris Healy, filed a complaint with the state Elections Enforcement Commission on Wednesday.
"Republicans believe as many people who can legally vote should on November 2nd," Healy wrote in a news release. "Those who think they can vote early and often should think twice about trying to abuse this sacred privilege."
Bridgeport is the state's largest city, and a Democratic stronghold, so there is a lot at stake here.
It is also a heavily Democratic city. In 2008, 83 percent of the people who voted for president chose Barack Obama. In 2004, 67 percent of voters in Bridgeport chose John Kerry, while only 26 percent chose George Bush.
"This is an important election and we must ensure that those who are legally entitled to cast their ballots can do so," Healy said. "Local election officials must be on guard at all times to make sure that our system is legitimate and the results reflect an honest voter operation."
The Hartford Courant reports that a "Democratic insider" said the two men just wrote down the wrong address and meant to write down an address down the street.
"Democrats don't need to rig elections to win,'' Nancy DiNardo, the state Democratic chairwoman told the Courant. "Republicans have been trying to find problems in Bridgeport that simply don't exist."
Healy's was the second complaint filed on Wednesday that has any connection to Bridgeport.
The state Democratic party filed it's own complaint on Wednesday against former WWE CEO Linda McMahon's Senate campaign, alleging illegal coordination between her political team and the company she and her husband started. Among the allegations, Dinardo's brought up "potential interference of an election night WWE event in Bridgeport with voting in one of the state's Democratic strongholds."
"We're interested to hear what the FEC will say about possible voter suppression and illegal coordination between Linda McMahon's campaign and the WWE. Or, for that matter," DiNardo told the newspaper.
McMahon's campaign released a statement on Wednesday called Democratic Party claims "utterly baseless."
The national Democratic Party is soon sending big reinforcements to Bridgeport. President Barack Obama will be visiting Bridgeport on Oct. 30 to campaign for local Democrats and pollsters have called this a make-it or break-it city for the 4th District race.
Follow us on Twitter @NBCConnecticut, on Facebook, and sign up for breaking news SMS alerts on your phone by texting "CTBREAKING" to 622669.