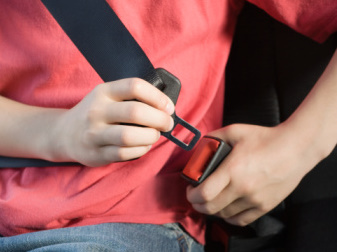 School districts across the state have a financial incentive to buy new school buses equipped with seat belts.
Gov. M. Jodi Rell signed a bill on Wednesday that makes it optional for public school districts to have the three-point restraints on their fleets.
However, districts that buy new buses with seat belts after July 2011 could get rebates of 50 percent of the sales tax, or about $3,000 on a $100,000 bus.
The new law will be funded by a $50 increase in fees charged for restoring suspended or revoked driver licenses and vehicle registrations.
The measure stems from the death Vikas Parikh, 16, who was killed in a school bus accident in January on Interstate 84 Hartford.

Copyright AP - Associated Press