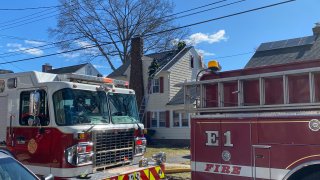 A house fire in Hamden was quickly put out on Thursday afternoon, according to the Hamden Fire Department.
It happened on Harmon Street, where firefighters say a neighbor called 911 after seeing smoke coming from the roof.
The fire department says their team reached the attic of the house, where they say smoke was coming from a roof solar panel. Firefighters found the active fire in the area of the rafters beneath one of the solar panels.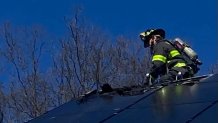 The fire was quickly extinguished. Firefighters say no people were home, but a dog was safely evacuated from the home while crews put out the fire.