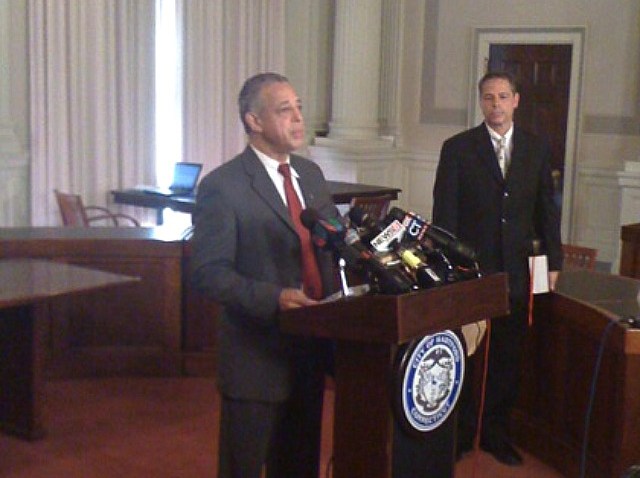 On Monday night, Hartford's Democratic Town Committee hopes to hear from people with a vision for the future of the capital city.
There is one opening on Hartford's city council – also known as Hartford Court of Common Council – and the town committee asks applicants to attend the meeting on Monday night to make their case.
The vacancy in the city council – or -- came about soon after former Hartford Mayor Eddie Perez was convicted on bribery and extortion charges.
Council President Pedro Segarra stepped up to replace Perez and resigned from the council, creating an opening.
The new member will serve a term that extends to January 2011 and the City Council is scheduled to vote by Aug. 24 on who that person will be.
Interested residents should appear before the Democratic Town Committee on Monday at 6 p.m. at the Hartford Public Library, 500 Main St., Hartford.
If you want to interview, go the meeting prepared to deliver a five-minute presentation about your vision for Hartford and be prepared to answer questions from representatives of the committee.
Those planning to attend and interview should, but are not required to, contact Vice Chairperson at (860) 874-6874.