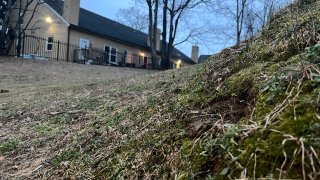 "I mean, if you see it now, it's empty. So just imagine if there was a garden there," said Kades Mode, of Hartford, when describing a nearby lot.
Kades Mode imagines a space filled with vegetables and plants rather than trash, as does Hartford's Jeffery Stetreault.
"Probably make everybody a little more happy. It's so dreary around here," Stetreault said.
Others see it as a way to eliminate areas where crime may occur.
"It's a good way to deal with some of our vacant lots and the crime in our neighborhood," said Hartford Land Bank Chief Executive Officer Arunan Arulampalam.
Arulampalam said Hartford Land Bank acquired 13 vacant lots from the city for redevelopment. After surveying the properties and polling local residents, he said three of them were selected as plots for urban farming – 53 Benton St., 176 Clark St., and 138 Irving St.
To facilitate the connection between Hartford Land Bank and farmers, the organization partnered with the Keney Park Sustainability Project, an organization already cultivating a group of urban farmers.
"We said, 'how about we create this urban agriculture network, where each farmer can have their own plot close to the community?'" said Herb Virgo, founder of the Keney Park Sustainability Project.
These farmers would buy the parcels from Hartford Land Bank, which would give them the chance to support Hartford communities through agriculture.
"There's so many levels of enrichment to these neighborhoods," Arulampalam said. "It's the food, it's the education, it's the value of having somebody take over and take care of this property."
Virgo said specific plans for food distribution, educational programs and even security will vary from farmer to farmer under the guidance and support of both partnering organizations.
"As long as they are successful and productive and adding value to this community, our hope is that they will continue to build businesses here," Arulampalam said.
Virgo said right now, the vacant lots are still in the design phase, starting to convert and rezone the land to be used for urban farms.