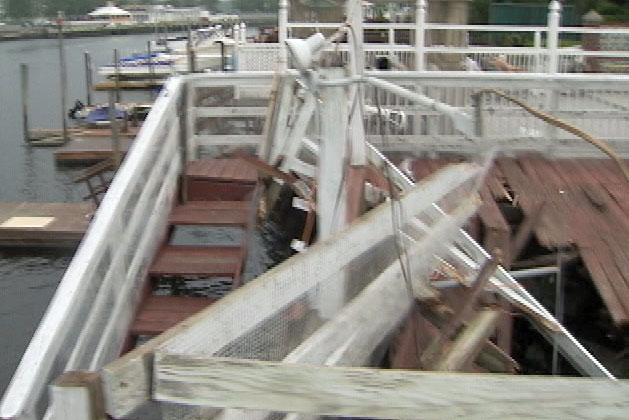 It was a scary start to the 4th of July weekend for a Hebron family when the deck they were standing on collapsed. 6 people were rushed to the hospital with moderate and minor injuries.
10 year old Charlotte Sullivan who lives next door saw it happen and ran inside to get her mother.
"I saw part of the deck not attached to the other part," said the frightened girl.
When her mother Marianne came outside she says she was shocked by what she saw.
"The guy was bleeding profusely from the and screaming," explained Sullivan. "He was really, really hurt, and ther other woman was lying flat on her back. The other woman was pinned by the deck."
Deputy Chief Nick Wallick from the Hebron fire department says the cause of the collapse is under investigation. He said there were 7 people on the deck at around 5 p.m. Saturday when the deck that was 10 feet off the ground collapsed.
"I expect some people to be sore tomorrow but certainly nothing life threatening," said Deputy Chief Wallick.