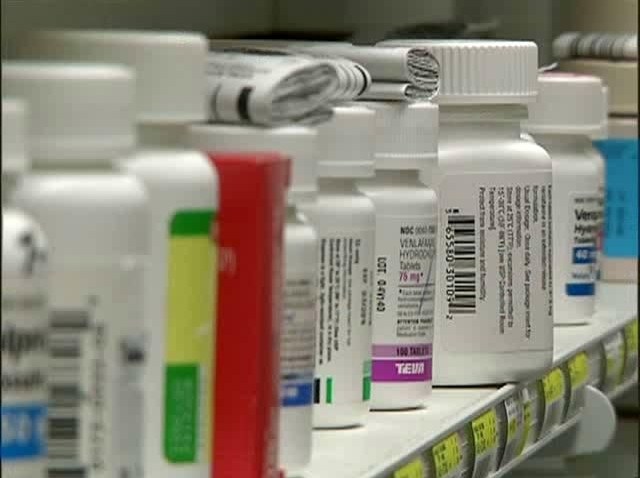 Police are checking with area hotels and following other leads to try and crack a mysterious $70 million drug caper that includes an elaborate scheme complete with repelling rope and disabling the alarm system.
Two detectives have been assigned full-time to investigate Sunday's theft at the Eli Lilly & Co. warehouse, Enfield Police Chief Carl Sferrazza said. Local police also plan to meet on Wednesday afternoon with the FBI.
Experts call it the largest heist of its kind, and say the drugs likely are headed for the black market.

The heist is certainly the largest in Enfield history and maybe even state history, Enfield Police Chief Carl Sferrazza said.
Authorities say thieves stole antidepressants and other drugs worth $75 million wholesale by cutting through the ceiling and rappelling inside. They disarmed the alarms and stole enough pallets of drugs to fill at least one tractor-trailer.

Edward Sagebiel, a spokesman for Indianapolis-based Eli Lilly, said the drugs included the antidepressants Prozac and Cymbalta and the antipsychotic Zyprexa. No narcotics or painkillers were taken, he said.

Zyprexa and Cymbalta were Eli Lilly's two best-selling drugs last year. Prozac was Lilly's first billion-dollar drug and the company's top seller before it lost patent protection several years ago.
"It has the appearances of a sophisticated, well-planned criminal action," said Sagebiel, describing the other missing products as "a mix of pharmaceutical products."

Copyright AP - Associated Press