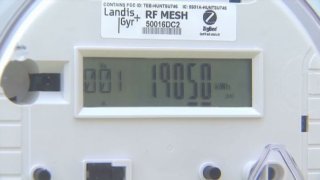 Just days after Eversource warned customers of rising energy costs this winter, the state wants to make sure people know they have options to help cover those costs.
Gov. Ned Lamont held a news conference Friday to discuss the state's efforts to mitigate the impact of energy costs and to make sure people in Connecticut know what type of assistance is available to help pay their energy bills.
State officials said global energy commodity cost increases are driving energy prices this winter, including electric generation rates, natural gas rates, and home heating oil prices and efforts are being taken in the state to help mitigate the impact in Connecticut.
Customers who use natural gas might see rates go up in the range of 10 to 20 percent and home heating oil customers can expect an increase of 40 percent above last year and a 15 percent increase over the average of the last five years, state officials warned. Gasoline customers are also seeing higher prices.
You can track real-time price information for natural gas, propane, and heating oil on the Connecticut Department of Energy and Environmental Protection's website. Information about electric rates, competitive supply offers, and energy efficiency solutions is available at EnergizeCT's website.
PURA Chairman Marissa Gillett said in a statement that there is a moratorium on heating source shut-offs for eligible households from Nov. 1 through May 1.
"PURA urges customers to contact their utility and inquire about the Winter Protection Program, as well as other programs for which they may be eligible. Ask your electric or gas utility, 'am I eligible to be coded hardship?'," Gillett said in a statement.
State officials said the state has expanded electric utility bill assistance. UniteCT provides rental and utility assistance funding for those financially impacted by COVID.
They also said that through EnergizeCT, residents and businesses can access financial incentives for energy-saving solutions.
The governor's office said PURA has directed all regulated electric, gas and water utilities to offer COVID-19 payment plans, which residential and non-residential customers are eligible to enroll in through the end of the public health emergency declaration in February 2022.
COVID-19 payment plans are available to any customer requesting financial assistance to facilitate the repayment of past due balances in addition to the customer's current monthly bill, they said.
Heating bill assistance is available for income-eligible households. The Connecticut Energy Assistance Program provides winter heating cost assistance to income-eligible households. Residents should contact their local Community Action Agency to apply.
You can get statewide consumer information online at www.ct.gov/staywarm or by calling 2-1-1.
Operation Fuel and other nonprofits also provide emergency energy assistance to low-to-moderate-income households who don't qualify for CEAP or who run out of CEAP benefits.