Residents and business-owners felt the impact of a water main break in South Windsor on Friday.
Town Hall and the library were forced to close early due to the water main break.
The Metropolitan District estimates 400 South Windsor residents lost water after crews shut it off at 11 a.m. to make repairs to a 55-year-old water main at 1162 Ellington Rd. All water service was restored as of 11:10 p.m.
Water was off from Governor's Highway to Town Hall for the majority of the day Friday.
Some resident we spoke to felt inconvenienced by the water main break.
"Went through every sink in the house and had no water. It's a total game changer when there's no running water," South Windsor resident Rich Gokey said. "It's a total game changer when there's no running water."
The impact was felt up and down Ellington Road, from daycares and dentist offices to dry cleaners.
"Depending on when the water is fixed, they won't be able to get their clothes until they fix it," Buckland Cleaners and Tailors employee Amanda Fitzin said.
The tables and booths at Buckland Grill and Pizza sat empty during the usually busy Friday lunch hour. No water, meant no dining in.
"There's no water so you can't do dishes, you can't clean up, there's no facilities for customers. So, strictly take-out and delivery," Buckland Grill and Pizza employee Gus Karabetsos said.
At Epic Salon, the stylists had to think fast when their water was shut off right in the middle of a color treatment.
"We went to rinse and literally turned the sink on and it was just dribbling out," Epic Salon hairstylist Christina Forgetta said. "We were just dumping water bottles on our client's head."
"We had to cancel about 20 (appointments). This was just a shot day," Forgetta said.
The 12-inch water main break impacted eight adjacent water mains on neighboring streets, according to the MDC.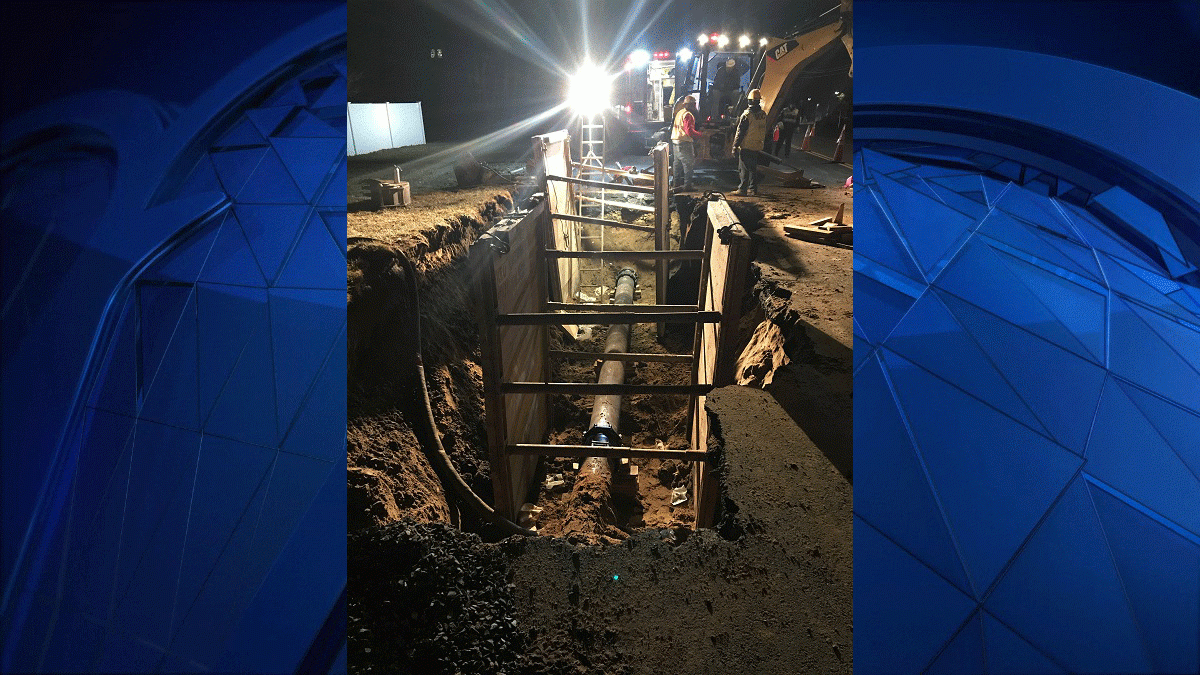 Traffic was down to one lane of traffic on Route 30, or Ellington Road, during the repair process.
All water service has been restored and minor site restoration will continue overnight.