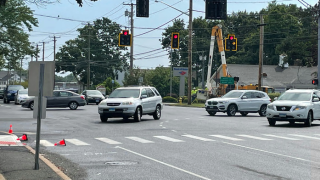 A lightning strike has caused a power outage in North Haven, which is affecting traffic lights, according to police.
Police said the lightning strike was at the intersection of Routes 5 and 22 - Washington Avenue and Clintonville Road -- and caused a power outage.
They said a wire is down and the traffic controls are not functioning.
Police are asking drivers to avoid the area if possible.