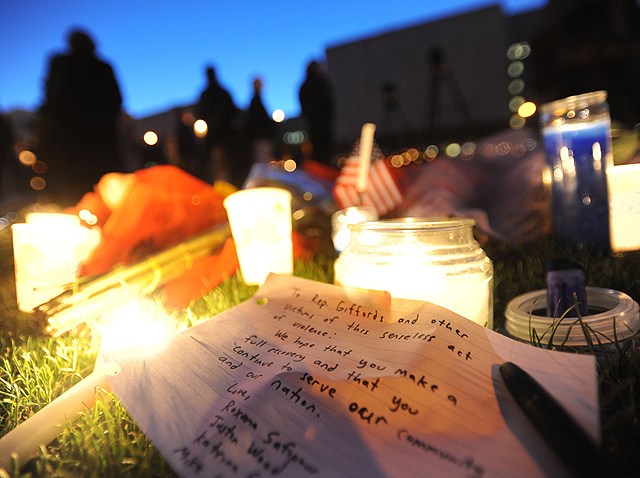 In the wake of the shooting in Tuscon that killed six people and wounded Arizona Congresswoman Gabrielle Giffords, some elected officials who represent Connecticut said they have not changed their plans to hold public appearances in the state and do not want the way they interact with constituents to change.
After the tragedy, the U.S. Capitol Police asked members of Congress to take "reasonable and prudent precautions" regarding their personal safety and security.
Jim Himes' said he and his family received death threats during the health care debate, so he is mindful of the risks but does not want sweeping change to procedures.
He does not want people to have to go through metal detectors to meet with elected officials and he does not want to have to wear a bulletproof vest.
Himes said he has faith in the system and it would not be feasible to assign personal security to all members of Congress.
His office released a statement on Sunday saying his schedule for the coming week, including brown bag lunches in Westport and Fairfield, remains unchanged.
U.S. Rep. Rosa DeLauro was in Milford on Monday and visited the Milford Senior Center, where she talked about health care. She too does not want what happened in Arizona to change the way the system operates. We just need to calm down the rhetoric, she said.
Connecticut's newest Senator, Richard Blumenthal, started a two-week statewide public listening tour on Monday and said he will work with local law enforcement to keep constituents and staff members safe.

He called the shootings "an act of senseless, deranged violence that was not only an assault on those in Arizona, but an assault on our democracy."
"The hallmark of our democracy is the right of citizens to have access to their elected representatives without fear of violence or intimidation," Blumenthal said. "As I begin a two-week listening tour of the state, I remain committed to being open and accessible to the people of Connecticut as I always have been. The safety of my constituents and my staff remains my top priority, and I will work closely with law enforcement to ensure they are protected."