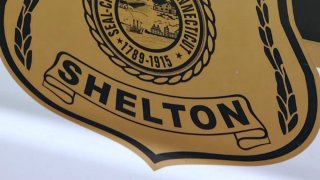 Police have arrested a man and a woman in connection to a hotel room burglary in Shelton, but the cat that they allegedly took is still missing.
Officers responded to the Hilton Garden Inn on Jan. 22 to investigate the report of a burglary and learned that the victim's hairless cat, Princess, along with a Fendi bag and Gucci bag were taken, police said.
The victim reported the value of the stolen items to be around $8,500. Police said there were no apparent signs of forced entry to the room.
After obtaining pictures of the suspects and a vehicle, officers were able to locate the two and arrest them Wednesday.
Officers recovered the stolen items, but they weren't able to find Princess. Police are still looking for the victim's cat.
The pair face charges including third-degree burglary, larceny and more. He was released on a $10,000 bond and is expected to appear in court on Feb. 28.
Anyone with any information about the location of the cat is asked to call Detective Nugent at (203) 924-1544.