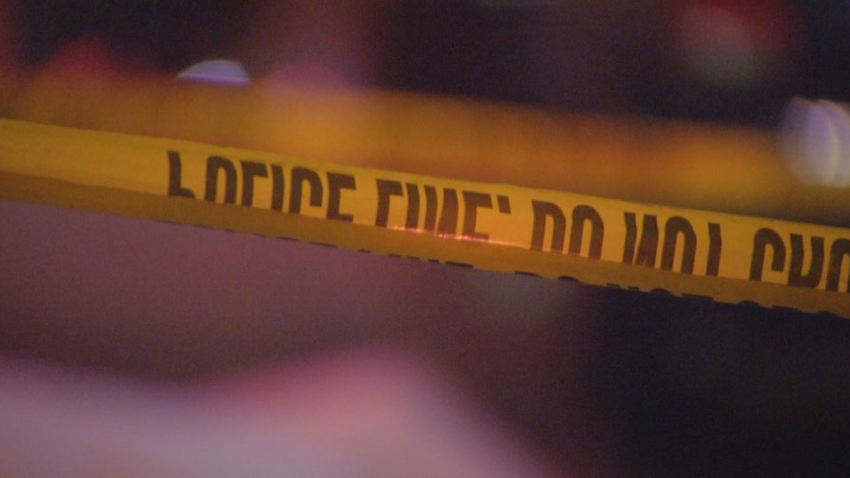 Police have identified two individuals arrested during an investigation into a shooting that injured a 22-year-old man in Norwalk on Friday evening and said that they believe that one of them was the intended victim.
While police were at the crime scene investigating the case of a man shot in the back on Saint John Street at 6:31 p.m. on Friday after reports of multiple shots fired, police arrested Joshua McCoy, 22, who has no listed address, and his father Lewis Carter, 51, of Norwalk. Police said they were inhibiting the investigation.
Police said they believe McCoy was the intended victim of the shooting, but another man was shot.
The person shot, also 22, underwent surgery Friday night as a result of a non-life threatening gunshot wound in the back. Police have not publicly identified the victim and said that it is against department policy to do so. He was driven in a private car to Norwalk Hospital for treatment.
The victim somewhat knew the shooter, according to police, though it's not clear in what capacity they were acquainted. Police have not arrested a suspected shooter at this time and it is unknown whether there is a suspect.
McCoy and Carter are charged with assaulting a police officer and McCoy was also charged with second-degree breach of peace and interfering with an officer.
Police have not released information on whether the weapon used in the shooting has been recovered.
Norwalk police interviewed witnesses at the crime scene on Friday night and the department's Detective Bureau is handling the investigation. The investigation is ongoing, police said.
Anyone with information is urged to call Norwalk police Det. Mark Edwards at 203-854-3185. You can also submit an anonymous tip online, by calling 203-854-3111 or by sending a text to CRIMES (274637) and typing NPD and the information into the text field.