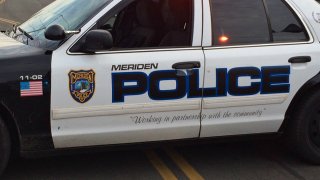 A man is dead after he was hit by a car while waking home in Meriden Thursday, and police are searching for the driver responsible.
Police said 66-year-old Harold Bell, of Meriden, was found lying in the road in the area of 817 Old Colony Road around 2:23 p.m. He was pronounced dead at the scene.
Police said he was walking to his home when he was struck.
The suspect vehicle is described as a black Honda Accord. It was last seen turning east from Old Colony Road to Gypsy Lane, police said.
The car should have damage to the front windshield and a missing driver side mirror, investigators said.
Anyone with information is asked to call the Meriden Police Department at 203-630-6201.