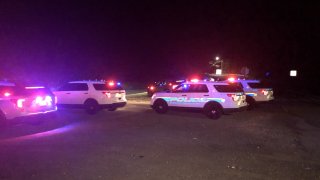 Connecticut State Police say they have identified the person that was found dead near the train tracks in Beacon Falls Friday.
The body of 64-year-old Richard Chernoiak of New Haven was discovered around 7 p.m. about a half mile away from the train station by two bystanders who were walking in the area.
State police said they initially responded to the scene for a reported medical call.
Metro-North officials said services at the Waterbury branch were held and experienced delays of up to 65 minutes.
Train 1956 and 1991 were held due to police activity, but services resumed later that evening.
Investigators said Cherhoniak was reported missing to New Haven Police back on July 30.
At this time, it appears Cherhoniak died as a result of a medical episode, though the office of the chief medical examiner is still working to determine an official cause and manner of death.